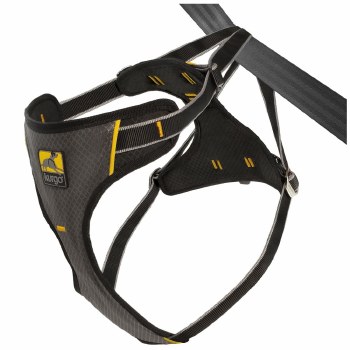 Kurgo - Auto Impact Harness - Medium
Product Code: 31493
$79.99
The Kurgo Impact Dog Harness is the next generation in Kurgo crash-tested car harnesses. Based on 8 years of engineering dog car harnesses, the Impact Harness is a totally new harness design using a single piece of high tensile tubular webbing with reinforced bar tacking. It is purpose built for car safety as well as your dog's comfort.

- Crash tested with simulated dogs for sizes small, medium, and large.
- Lightweight and integrates directly with your car seat belt system. No additional seat belts, straps or attachments necessary.
- Constructed of a single piece of 4,000 pound tubular webbing with an all-steel Nesting Buckles System.
- Design reduces excursion (pitching forward) in case of impact.
- 4 adjustment points for a perfect fit on all shapes and sizes.
- Broad, padded chest plate for extra protection and comfort
- Machine washable. Line dry.

Size Information:
Small - Neck 12" - 20"/Chest 16" - 22"
Medium - Neck 18" - 25"/Chest 18" - 28"
Large - Neck 18" - 30"/Chest 24" - 34"
Extra Large - Neck 24"-35"/Chest 28" - 44"